I started out blogging with a simple, free WordPress site. For over five years, that's how I ran The Wandering Gourmand. I allowed WordPress to handle my SEO and used their free themes. For five years, I sat back and watched my site go nowhere.  My traffic remained flat. I made no money because, well, I couldn't. WordPress blocks banner ads and many affiliate links. I couldn't even control my SEO. They were "doing" that for me.
If you're starting out blogging, or have a free WordPress site, you need to self host. You also need to upgrade to a non-free theme. It's the only way for your blog to become a business and to stand out from the crowd. Surprisingly, it's not that expensive! Below are resources that I use and none will break the budget. If you have any questions about these resources, please email me – bryan@thewanderinggourmand.com.
Web Hosting
Bluehost – It's the most popular entry-level blog hosting solution for a reason. It's cheap, and it works. I'm both a user and a  fan. Plus, Bluehost helped me transfer my site from WordPress which saved me countless hours, headaches, and cuss words.
Logo Design
48 Hour Design – I love my logo! In fact, at a conference of over 600 travel bloggers, everyone raved about my logo. Even those at the top of the travel blogging game said it was one of the best they've seen. No, I didn't pay a lot of money to a graphic design or use 99 Designs. Both are WAY too expensive for my budget. I used 48 Hour Design. It works much the same as 99 Designs. You write a proposal and designs start sending you ideas. The process is a ton of fun as I commented on what I liked and didn't like. Designers than tweak their submissions to my feedback. The process was so much fun and I came away with an awesome logo!
Blog Theme
Elegant Themes – When it comes to themes, it seems like the only choices are to pay a lot of money to a graphic designer, use a free WordPress theme, or buy a theme that involves installing some kind of other platform. I'm just starting out so I had no budget for a graphic designer. A free WordPress theme would look like the millions of other travel bloggers out there. And I'm not techy enough to install Genesis (or even know what the hell that means). Elegant Themes was easy to install, budget friendly, and the support is awesome! Currently I use their Nexus theme but I'm considering switching to Divi in the near future. Since I'm a subscriber, I can at no additional cost.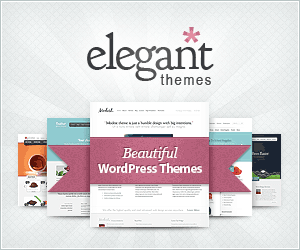 Courses and ELearning
Travel Blog Success – This is the number one thing I did to jump start my travel blogging career. If you're thinking about starting a travel blog or are looking to crank yours up from a hobby to an income generating side-hustle or career, you must join Travel Blog Success! Want more details? Check out this in-depth post I wrote on how TBS has helped my career and earned me a 2,000% return on my invest in less than a year.
Getting Out of Auto – There are a lot of expensive courses on the Internet offering to teach you how to become a better photographer. All are a waste of money. This little gem of an ebook sells at $9.99 and is all you need to start taking better photos. My photography improved after reading Getting Out of Auto to the point that I'm embarrassed by my older posts.
SEO
Ender Consulting – I should be able to understand SEO. I have my MBA in marketing after all. Yet, I find Google Analytics and all things things SEO a bunch of mumbo-jumbo-jumbo. Ender Consulting helped me steer The Wandering Gourmand on the right path. The also help with branding strategy and conversion optimization.
Electronics
Lenova Yoga 3 Laptop – Now that Windows 10 is out, I can wholeheartedly recommend my Lenovo Yoga 3 . It's light and durable. Plus, the 2-in-1 convertible option is quite cool for hands-on photo editing, better viewing of entertainment in hotel rooms, and a surface to play games on with traveling companions.
Portable Charger / External Battery – Never be caught with a dead phone, tablet, or Kindle battery again! Amazon sells a variety of reasonably priced portable chargers. I use an Omaker Intelligent Portable Battery. It charges my Samsung S3 six times before it needs charged and is the perfect solution for two travelers. It is heavy though. If you're a solo traveler, I recommend one with less capacity (5000 mAh or less).
Nikon D3300 DLSR –The Nikon D3300 is considered an entry level DLSR, which is fine by me. I don't aim to be a professional photographer but still want high quality photos for my blog and freelance career. I missed many shots with my mirrorless camera, a Samsung NX2000, and it had several warranty and quality issues. Also, the weight of the Nikon isn't much more than my old Samsung. I actually found the weight is distributed  making the Nikon easier to shoot with.
If you're afraid of a DLSR, a few travel blogger forums that I participate in highly recommend the Sony NEX for a mirrorless system and the Canon S120 for a point-and-shoot.
Social Media Tools
Buffer – I use Buffer to schedule out tweets, updates for my Facebook page and profile, and Pinterest pins. Yes, I do pay for the upgraded Awesome plan. I find that $10 a month is a bargain for the convenience of scheduling more than 10 messages at a time. I often plan a week or two in advance so this is super helpful.
Latergramm – Notice I didn't list Instagram above? That's because Instagram is one of the more difficult social media platforms for third party apps to work with. Latergramm helps me schedule posts in advance. However, it is not a seemless integration. My phone pings me when it's time to post a photo, and I have to login to the Latergramm app to push my photo to IG. I use the free version which allows me to schedule 30 posts a month.
IconoSquare – I use IconoSquare sort of like a Tweet Deck for Instagram. I don't interact with other IGers through IG, only through IconoSquare. It allows me to put users into lists so I know who I actually want to interact with. I'm not a follow-unfollow person so this helps me to keep track of people most important to me.
If This Then That – This app literally runs my life in so many ways. However, how I use it in social media is to natively post Instagram photos to Twitter (no link). I also use it to push my "now live" Periscope Tweets to Facebook. Of course, there are thousands of other ways IFTT can help create efficiencies in your life. This app is a must download. Spend an hour or so to see what it can do for you.
MailChimp – I use MailChimp over Aweber. I can't really weigh the pros and cons other than MailChimp was free to start. You can have up to 200 subscribers before you have to start paying. I was new and trying to keep costs to a minimum. Thus, MailChimp made sense.
For my great travel resources, sign-up for my free newsletter!